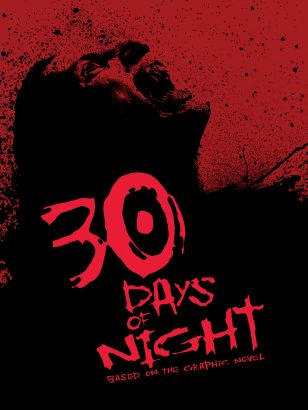 Movie:
30 Days of Night
Director:
David Slade
Produced by:
Columbia Pictures, Ghost House Pictures
Released By:
Columbia Pictures, Sony Pictures Entertainment
MPAA Rating:
R
Hard Candy director David Slade took the helm for this adaptation of Steve Niles' terrifying comic-book series of the same name. In Barrow, AK, one night can last an eternity. One month every year, this town is plunged into darkness for 30 days due to its location far north of the Arctic Circle. While extended periods of darkness are something that the locals have become accustomed to, this year something sinister is about to emerge from the long and unforgiving night. As a maniacal horde of vampires assumes control of the city streets and begins to feast freely upon the terrified citizens, the local sheriff, his wife, and a small but resilient band of survivors will be forced to choose between saving themselves or helping the few remaining members of their community survive the blood-soaked siege. Original comic creator Niles collaborated with screenwriters Stuart Beattie and Brian Nelson to pen the film, which was produced under Sam Raimi's Ghost House Pictures banner.