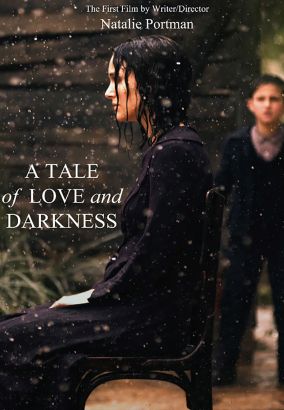 Movie:
A Tale of Love and Darkness
Director:
Natalie Portman
Produced by:
Handsomecharlie Films, Mountaintop Productions, Ram Bergman Productions
Released By:
Focus World
MPAA Rating:
PG13
Natalie Portman makes her directorial debut with this adaptation of Israeli novelist Amos Oz's memoir about his bittersweet childhood and his parents' relationship. Young Amos vows never to become a writer like his grim father, and instead has great sympathy for his romantic, literature-loving mother Fania, whom he understands has married beneath her station. Her stories about her life in Poland before her marriage, and her dashed dreams about a lover more suited to her delicate nature, are told against the backdrop of Jerusalem's liberation from British rule.