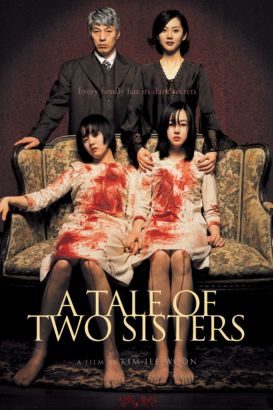 Movie:
A Tale of Two Sisters
Director:
Kim Jee-Woon
Produced by:
b.o.m. Film Prods., Cineclick Asia, iPictures, Masulpiri Pictures, Muhan Investment
Released By:
Big Blue Film, Tartan USA
MPAA Rating:
NR
This supernatural horror film from Kim Jee-woon is inspired by the ancient Korean folktale "Jangha and Hongryun." Set in an isolated lakeside house, it begins with two young girls, Su-mi and Su-yeon, returning home after a period of hospitalization following the death of their mother. In the meantime, their father Mu-Hyun has married Eun-joo, whom the girls obviously despise. Strange, violent visions begin to disturb Su-mi and she becomes convinced that Eun-joo is keeping a dark secret from the family. The American remake rights to A Tale of Two Sisters were sold to Dreamworks SKG in 2003.