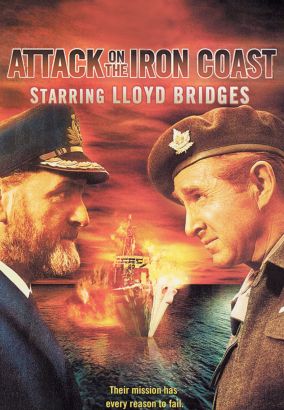 Movie:
Attack on the Iron Coast
Director:
Paul Wendkos
Produced by:
Franco London Films, Mirisch Company, United Artists
Released By:
–
MPAA Rating:
G
Major James Wilson must lead his troops across the English channel in the D-day invasion of Normandy. He trains his regulars for the invasion knowing that many, if not all, may never survive the assault. Wilson is plagued by memories of previous missions that turned out to be suicidal. Captain Franklin is the British officer who opposed the plan and has a personal vendetta against Wilson. The two are thrown together on the same mission when Franklin is slated to command the mine sweepers that transport Wilson's troops to their destination. They face overwhelming odds and a barrage of cannon fire from the Nazi stronghold on the Normandy coast.