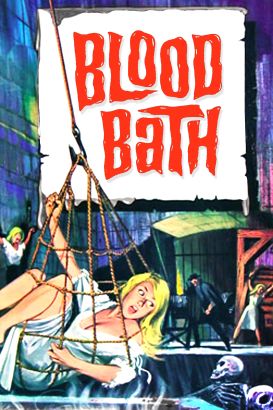 Movie:
Blood Bath
Director:
Jack Hill / Stephanie Rothman
Produced by:
–
Released By:
American International Pictures
MPAA Rating:
NR
This low-budget vampire quickie is distinguished mainly by the presence of director Stephanie Rothman, who emerged from Roger Corman's New World Pictures to become an acclaimed feminist filmmaker. The piecework story incorporates footage shot by original director Jack Hill, combined with incongruent elements from a Yugoslavian supernatural thriller titled Operation Titian which Corman obtained for a song, tied loosely together by new vampire material shot by Rothman. This may partially explain why the ancient Slavic vampire featured in the film decides to possess the body of a cheesecake photographer in California, who then murders his models in the name of Art. As one might imagine, this is pretty difficult to follow, but there are some good performances — particularly from William Campbell as the haunted shutterbug — and some fairly suspenseful scenes.