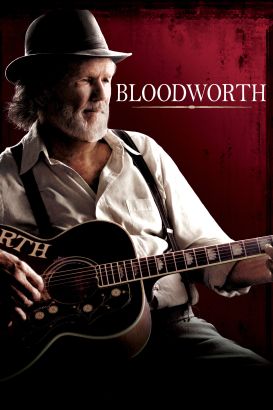 Movie:
Bloodworth
Director:
Shane Dax Taylor
Produced by:
Buffalo Bulldog Films, Racer Entertainment
Released By:
Samuel Goldwyn Films
MPAA Rating:
R
A nomadic country musician returns to his estranged family in Tennessee after 40 years on the road, and finds that the damage he did by leaving is nothing compared to the chaos he's stirred up by returning. Four decades ago, E.F. Bloodworth walked away from his wife and three sons, and never looked back. Today, his ex-wife, Julia, has suffered a mental collapse, and his three sons, Brady, Boyd, and Warren, have been consumed by rage. In the midst of this familial storm, E.F. forges an unlikely bond with his good-hearted grandson Fleming, who refuses to be defined by his grandfather's mistake, and resists the festering anger that has destroyed his family. But when Fleming falls in love with Raven, the mere presence of the boy's reviled grandfather threatens to cast a dark shadow of dysfunction over a whole new generation.