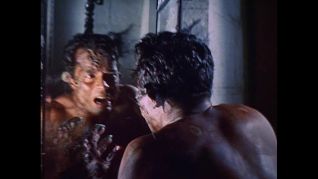 Movie:
Brides of Blood
Director:
Gerardo (Gerry) de Leon / Eddie Romero
Produced by:
Brides of Blood, Hemisphere Pictures
Released By:
–
MPAA Rating:
–
The Philippine splatterfest Brides of Blood has also been released as Brides of the Beast, Island of Living Horror and Grave Desires. You get the idea. Anyway, the resident monsters are the spawn of nuclear radiation. These horrid creatures prey upon beautiful, undressed women, they have sex with their victims, then gobble up the poor girls. John Ashley, an American actor who was a mainstay of the Philippine horror industry of the 1960s, tries to stem the monster uprising, along with dedicated scientist Kent Taylor and his onscreen wife, Beverly Powers, played by well-proportioned heroine Beverly Hills.