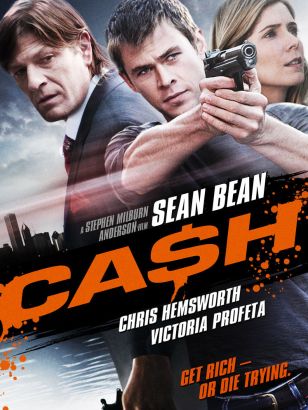 Movie:
Ca$h
Director:
Stephen Milburn Anderson
Produced by:
Golden Wings Cinema, Immortal Thoughts, Tomahawk Films
Released By:
Roadside Attractions
MPAA Rating:
R
A suitcase full of cash spells big trouble for a Chicago couple, who quickly find out that their big windfall comes with some barbed-wire strings attached. Sam Phelan was just driving down the street when his life changed in the blink of an eye. Now, Sam and his wife, Leslie, will never have to worry about money again. They will, however, have to worry about Pyke Kubic, a vicious criminal who has every intention of finding his lost cash. When Pyke discovers that Sam and Leslie have already spent a sizable portion of the loot, he hatches a plan to make them work off their debt by robbing stores. Realizing that the only way out of their mess is through the thick of it, the clean-cut couple begins their life of crime, sinking ever deeper down a spiraling pool of obligation and desperation.