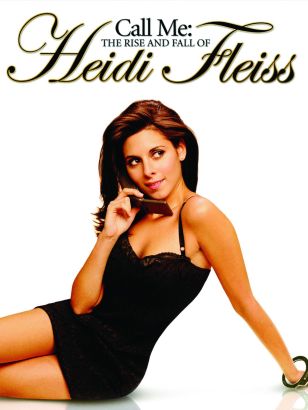 Movie:
Call Me: The Rise and Fall of Heidi Fleiss
Director:
Charles McDougall
Produced by:
Once Upon A Time Films
Released By:
USA
MPAA Rating:
–
Sopranos ingenue Jamie-Lynn DiScala stars as the infamous Hollywood madam in this made-for-cable bio-flick. Produced without the participation of Heidi Fleiss herself, Call Me traces the Pandering author's progression from pampered daughter of a liberal doctor to headline-grabbing proprietress of a ring of pricey Tinseltown escorts. Robert Davi and Brenda Fricker co-star as the boyfriend/pimp and the old-guard madam who offer Fleiss her entrée into the oldest profession. Corbin Bernsen plays a big-time movie producer who requires high kink from "Heidi's girls" to sate his jaded sexual appetites. The script, by Norman Snider, covers Fleiss' bust but trails off after her incarceration without covering her subsequent rehabilitation as a legitimate businesswoman. Call Me: The Rise and Fall of Heidi Fleiss premiered in April 2004 on the USA network. Snider previously worked on the script for another naughty TV flick, Rated X, which starred Charlie Sheen — one of the few high-flying Fleiss customers to be named publicly during her early-'90s legal ordeals. Fleiss was previously the subject of Nick Broomfield's documentary Heidi Fleiss: Hollywood Madam.