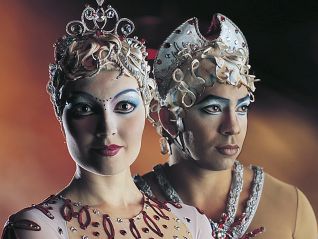 Movie:
Cirque du Soleil: Alegria – An Enchanting Fable
Director:
Franco Dragone / Rene Dupere
Produced by:
–
Released By:
–
MPAA Rating:
–
Performed by the acrobats of Cirque Du Soleil, this story is part ballet, part daring physical feats, and part fairy tale. A far cry from the dialogue-free circus performances Cirque Du Soleil is known for, Alegria chronicles the fate of a small boy who has been forced into slavery. Eventually, he learns order to free himself and the other children, he must defeat a dragon. The question is whether or not the dragon is of the fire-breathing variety or an equally tough but decidedly more philosophical inner dragon.