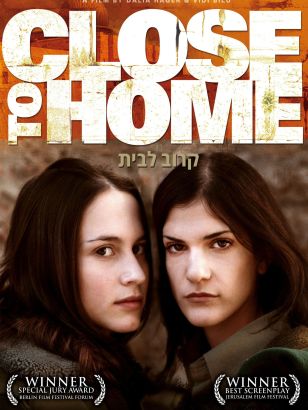 Movie:
Close To Home
Director:
Vidi Bilu / Dalia Hager
Produced by:
Transfax Film Production
Released By:
IFC First Take
MPAA Rating:
–
Two women with little in common are brought together by the shared annoyances of military service in this comedy drama from Israel. Mirit is an 18-year-old woman serving her compulsory hitch with the Israeli Army in Jerusalem, and while she's hardworking and dedicated, the rigid discipline goes against her free-spirited nature and she's not sure how she feels about her work, especially when it means being ordered to harass Arabs by her superior officer, Dubek. Another soldier in the same platoon, Smadar, can't be said to have mixed feelings about the Army — she clearly hates it and begs her wealthy and influential parents to have her transferred. When Mirit and her friends openly rebel against Dubek, Smadar sides with the officer, and relations between Mirit and Smadar are strained until a terrorist bombing puts the two women on common ground. They soon land a cushy assignment checking baggage at a luxury hotel, but when Mirit has a brief fling with a guest at the inn, it throws her military career in a tailspin, and Smadar is powerless to help her friend. Karov la Bayit was the first feature film for the writing and directing team of Vidi Bilu and Dalia Hager.