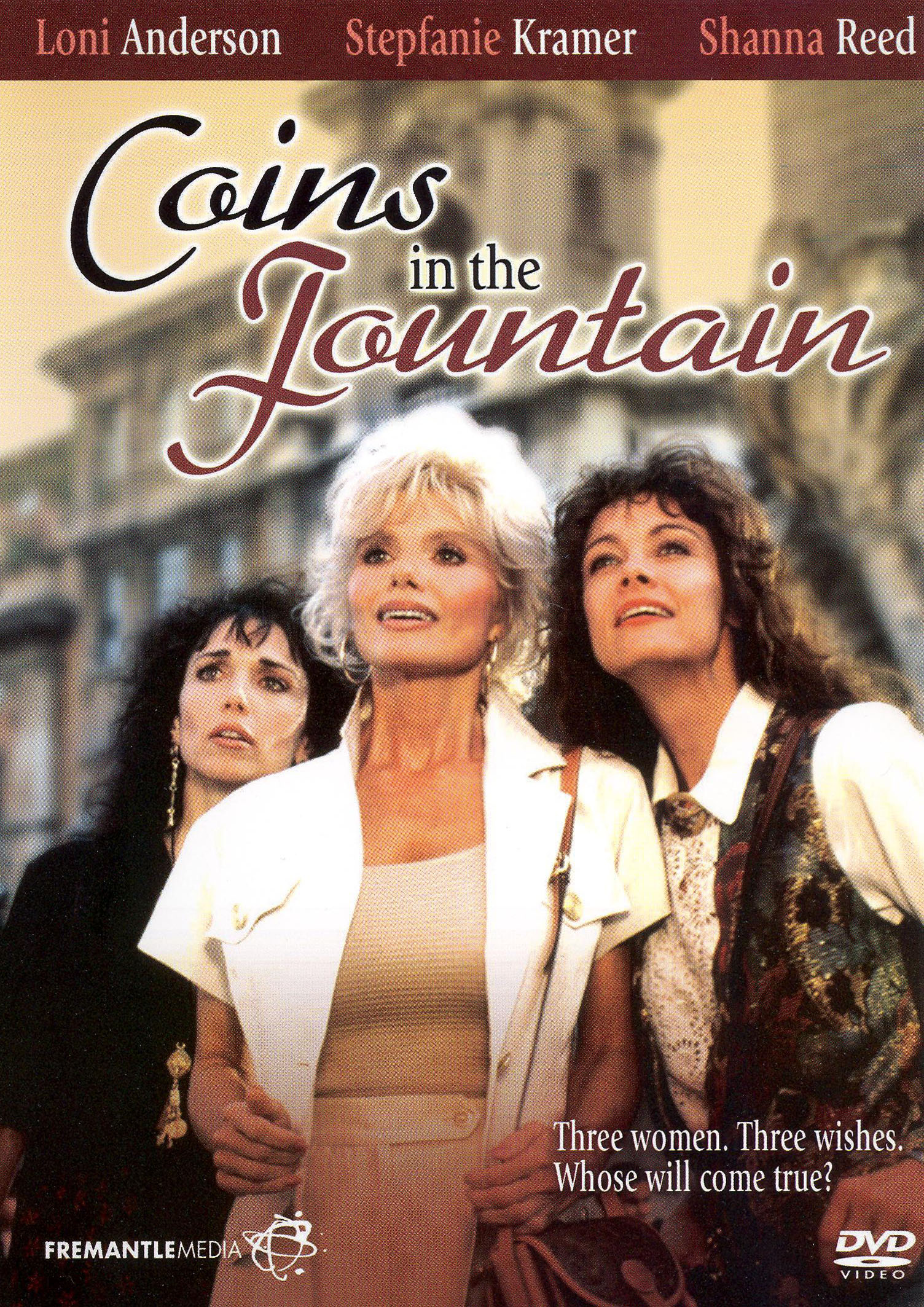 Movie:
Coins in the Fountain
Director:
Tony Wharmby
Produced by:
Michael Filerman Productions
Released By:
–
MPAA Rating:
–
As indicated by the title, this made-for-TV movie is a remake of the 1954 theatrical feature Three Coins in the Fountain. It's the mixture as before: three pretty American tourists head to Rome, looking for romance. Replacing the original film's Dorothy McGuire, Jean Peters and Maggie McNamara are Loni Anderson, Stepfanie Kramer, Shanna Reed. Also appearing is Anthony Newley, reprising the waspish character played in the 1954 version by Clifton Webb. The Oscar-winning title song, performed by Frank Sinatra in the original, is here rendered by Jack Jones. Filmed on location, Coins in the Fountain debuted September 28, 1990.