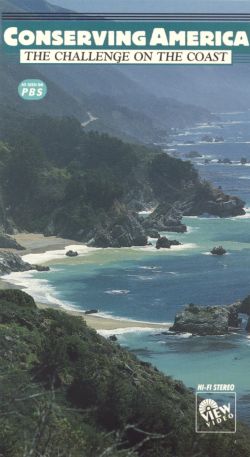 Movie:
Conserving America: The Challenge on the Coast
Director:
–
Produced by:
National Wildlife Federation, V.I.E.W., WQED Pittsburgh
Released By:
–
MPAA Rating:
–
Narrated by Mason Adams, this documentary deals with the ongoing battle to conserve the ever-changing U.S. coastline. The video profiles the men and women who work to preserve the coastal environment, including the California Marine Mammal Center, where workers rescue wildlife damaged by human abuse of the environment. The efforts of single individuals to conserve their areas of coastline are also detailed, as well as the factors that affect the coastlines — from natural erosion by wind and water, to the damage caused by human recreation and pollution. The video was produced in association with the National Wildlife Federation.