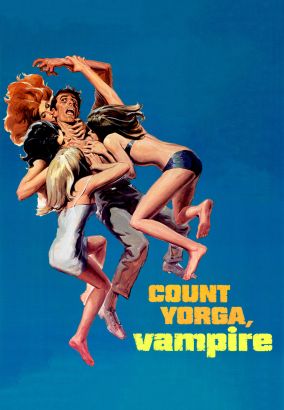 Movie:
Count Yorga, Vampire
Director:
Bob Kelljan
Produced by:
American International Pictures, Erica Productions
Released By:
–
MPAA Rating:
PG13
Centuries old Count Yorga is a vampire that is given a ride to his gloomy mansion in the woods by Paul and Donna in their Volkswagon van. On the way out of the woods, the vehicle becomes stuck in the mud, but the duo refuses to return to the creepy house. After the two make love, Donna is bitten by the Count. Paul becomes suspicious when she starts to devour cats and a seance reveals some uneasy feelings about the Count. Donna is examined by Dr. Hayes, and the dedicated physician brings wooden stakes to the Volkswagon. While the demented demon looks on and shrieks with delight, a bevy of vampire beauties eats the doctor alive after he falls into the Count's trap. Unnecessary narration is employed to explain the action.