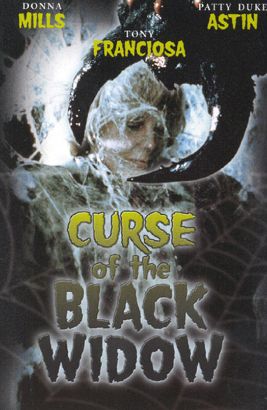 Movie:
Curse of the Black Widow
Director:
Dan Curtis
Produced by:
ABC Circle, Dan Curtis Productions
Released By:
–
MPAA Rating:
–
This wonderfully cheesy TV movie-of-the-week stars Tony Franciosa as a detective hot on the trail of a murderer whose mutilated and predominantly male victims are found encased in silken cocoons. He eventually tracks the killer's path to Los Angeles, where he discovers her true identity — a woman who was bitten by black widow spiders as a child, who has developed the ability to transform herself into a gigantic spider-monster. An odd diversion for director Dan Curtis, with a 1950's monster-movie mentality incongruous with his earlier TV features. The cast — comprised of many familiar TV faces — try to play their roles straight, despite the overall impression that the whole thing is a silly put-on.