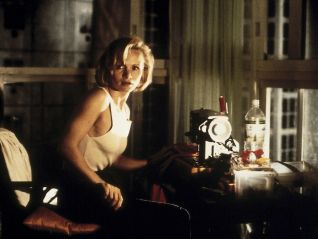 Movie:
De Flat
Director:
Natasa Hanusova / Ben Verbong
Produced by:
Movies Film Productions, TROS
Released By:
Polygram
MPAA Rating:
–
A professional woman falls in love with a potentially murderous neighbor in her apartment building in this gripping Dutch thriller. Roos, a divorcee doctor with a young son, has just moved into her ultra-modern apartment beside the sea. One of her first visitors is Eric, an attractive copywriter who shares his suspicions that fellow tenant and housekeeper for Roos may be in danger. Sure enough, the housekeeper is found murdered in her apartment. Meanwhile, Roos is being harassed by an obscene caller. Unbeknownst to her, she is also being spied upon by a binocular toting peeper. Eric becomes buddies with her son Davy. Soon he tries to buddy up to her, and despite the warnings of other tenants, finds herself equally attracted to him. Eric is arrested as a suspect for the housekeeper's murder and also on the suspicion that he killed his wife and Roos begins to feel paranoid. Her fear increases when another woman in the building is found strangled.