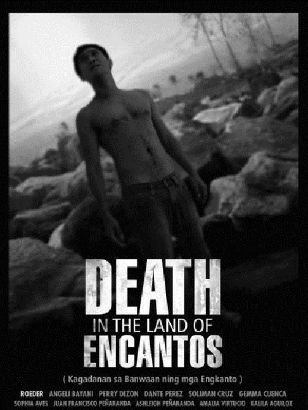 Movie:
Death in the Land of Encantos
Director:
Lav Diaz
Produced by:
Hubert Bals Fund, produksyung sine olivia
Released By:
–
MPAA Rating:
–
As director Lav Diaz's follow-up to the equally-massive opus Evolution of a Filipino Family, the nine-hour, black-and-white feature Death in the Land of Encantos unfolds against a Filipino backdrop immediately following the Pompeii-like destruction of that country's Bicol region. Roeder Camanag stars as Benjamin Agusan, an acclaimed Filipino poet who hearkens from Russia back to his native village in the Philippines after spending years in Eastern Europe. Horrified to discover that the entire community has been buried under landslides of mud and a nascent river, Agusan begins wandering slowly and deliberately through the devastated countryside, reconnecting with distraught friends, lovers and family members whose lives now teeter on the brink of destruction. As the poet rekindles long-dormant relationships, Diaz strategically spends the film cutting between stark, severe images of natural devastation and quiet scenes of physical and emotional intimacy between characters.