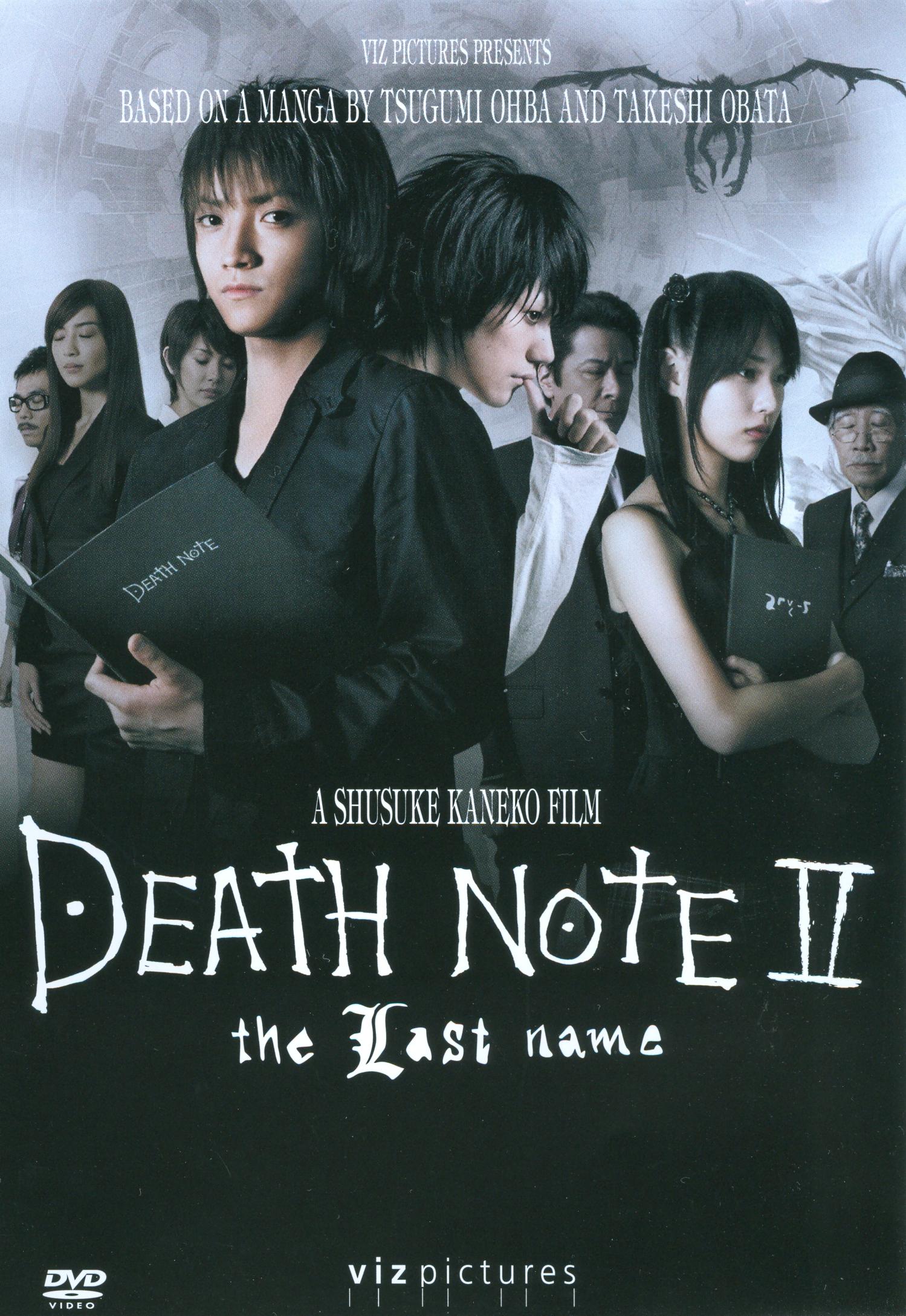 Movie:
Death Note II: The Last Name
Director:
Shusuke Kaneko
Produced by:
Death Note: The Last Name" Film Partners, Nikkatsu Studio
Released By:
VIZ Pictures (USA), Warner Bros. Japan
MPAA Rating:
–
Director Shusuke Kaneko picks up right where Death Note left off with this sequel to the box-office phenomenon that finds Light finally giving in to his dark side. In the first Death Note, Light focused his wrath on the criminal element, but these days the troubled teen is a bit more hasty in wielding his deadly pen. Lately, Light has taken to eliminating just about anyone who happens to get on his bad side — a disturbing development that finds the police stepping up their efforts to discover the mysterious killer's true identity. Public opinion is split about what to make of Light's murderous exploits, while some view him as a godsend, others deride him for assuming the roles of judge, jury, and executioner. To the regular citizens, Light has taken on a godlike role and is frequently referred to as Kira. It seems that the teenage detective L is hot on Light's trail, and as the clueless police task force continues to speculate, Light does his best to throw L's investigation off balance. When yet another notebook is dropped by death god Rem, adorable television personality Misa Amane discovers it and realizes that she now has the power to identify other notebook owners. Now, despite the fact that Light and Misa fall for each other hard, Light knows that their relationship can only end in disaster and attempts to keep his distance despite a growing emotional attachment to the pretty popular icon.