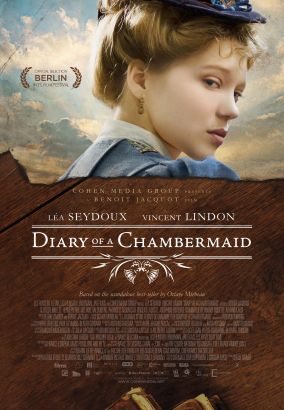 Movie:
Diary of a Chambermaid
Director:
Benoît Jacquot
Produced by:
Canal+, JPG Films, Mars Films
Released By:
Cohen Media Group
MPAA Rating:
NR
In late 19th century France, a chambermaid deals with the cruelty and perversions of the upper class while working at a bourgeoisie home in Normandy. In time, she enters into a relationship with a fellow servant who may be deeply troubled. Directed by Benoît Jacquot, Diary of a Chambermaid is based on the 1900 novel of the same name by Octave Mirbeau.