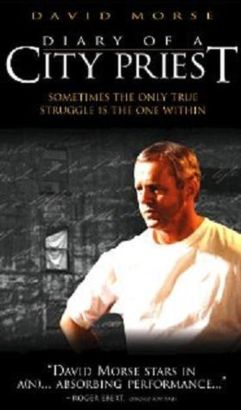 Movie:
Diary of a City Priest
Director:
Eugene Martin
Produced by:
City Story Pictures
Released By:
Independent Television Service
MPAA Rating:
PG13
A man of faith finds his responsibilities changing with the world around him as he struggles to keep up in this low-key drama. Father John McNamee is a Catholic priest who presides over the St. Malachy parish in north Philadelphia. Over the years, the neighborhood surrounding St. Malachy has undergone a gradual but dramatic transformation, as "white flight" has turned the community from a racially mixed working-class neighborhood into an economically depressed African-American ghetto. With these changes, Father McNamee has seen his responsibility change from overseeing his flock's spiritual needs to helping to feed and clothe the needy and homeless who live around him. Overworked and understaffed, Father McNamee is beginning to fray under the pressure of his responsibilities, he lacks the energy and the resources to do as much as he thinks should be done for the community, he has no time for himself, and he believes that his parishioners see him as a sad and lonely man with little to look forward to. In time, Father McNamee has to look deep inside himself to find the strength and faith to continue his mission. Diary of a City Priest was directed by Eugene Martin, who previously examined life in inner-city Philadelphia in his feature Edge City.