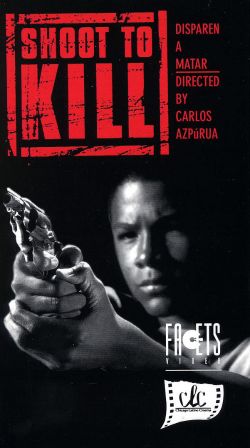 Movie:
Disparen a Matar
Director:
–
Produced by:
Caralcine, Sociadad Estatal Quinto Centenario, Televisión Española
Released By:
Fondo de Fomento Cinematográfico
MPAA Rating:
–
In this political thriller, an entire neighborhood in a poor section of Caracas has been subjected to a house-to-house, room-to-room search by the police. Why? Because poor people are criminals, and if they're not, they're in no position to protest. It's a chance to make some arrests and close some cases. Plus, it is a surefire cure for police boredom. Fun, too. In this case, it winds up being lethal fun, when the police fearlessly shoot an unarmed man in front of his mother. Like many other powerless people in similar situations, she is prepared to accept what has happened, but when she learns that the police have told the press that he was a ferocious criminal it is more than she can stand. She tells her story to a reporter, who gets the story investigated. This prompts the police to murder a witness and attempt to silence the boy's mother and the reporter.