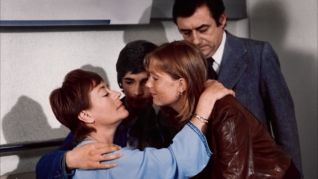 Movie:
Docteur Françoise Gailland
Director:
Jean-Louis Bertucelli
Produced by:
Action Films, Compagnie Commerciale Francais Cinematographie [DISTRIBUTION], Filmedis, GEF, Societe de Francais Production
Released By:
–
MPAA Rating:
–
A doctor gains a new perspective on her life and career when she faces a life-threatening illness in this drama. Francoise is a French physician with a very busy schedule. While she's well respected by her patients and colleagues, she has precious little time to spend with her husband Gerard, her pregnant teenage daughter Elisabeth, or her sullen son Julien. She somehow manages to find time for her lover Daniel, but Francoise's life is already starting to fray at the edges when she receives the upsetting news that she has cancer. Francoise, however, learns to put on a brave face and faces her disease and its difficult treatment with optimism and a fierce resolve. Annie Giradot's performance in Docteur Francoise Gailland earned her a Cesar.