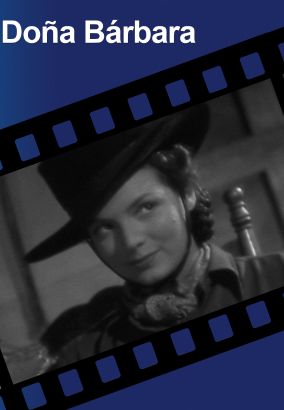 Movie:
Doña Barbara
Director:
Fernando de Fuentes Sr.
Produced by:
–
Released By:
Clasa Films Mundiales
MPAA Rating:
–
The combined talents of star Maria Felix and director Fernando De Fuentes resulted in the can't-miss romantic drama Dona Barbara. Felix is cast as the title character, a rich landowner who has accumulated her fortune through the kindness of strangers-handsome, amorous strangers to whom she has sold her affections. Renouncing true love in favor of material gains, Dona Barbara ultimate falls desperately in love with neighboring rancher Santos Luardos. Her euphoria evaporates when she learns that Santos is interested only in her young daughter Marisela. Completed in 1943, Donna Barbara earned several industry awards in Mexico, and not a few similar honors elsewhere.