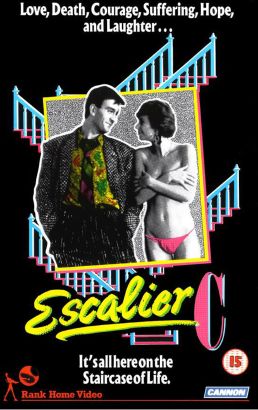 Movie:
Escalier C
Director:
Jean-Charles Tacchella
Produced by:
Films 7, France 3 Cinema
Released By:
AMLF
MPAA Rating:
–
Based on the prize-winning novel by Elvire Mural, the French Escalier C stars Robin Renucci as a cynical, spiteful art critic. The critic learns the error of his ways through the catharsis of disturbing life experiences. Though many of his friends and neighbors try to crack the shell he has built around himself, his eyes are opened to the importance of human compassion only after the suicide of his neighbor. In the original novel, the critic finds fulfillment through homosexuality, this element is removed from the film version, though the gay subtext is still very much in evidence. Escalier C was directed by Jean Tacchella, best known internationally for his earlier Cousin Cousine.