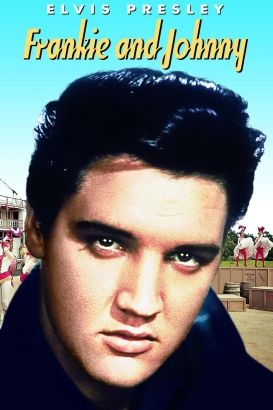 Movie:
Frankie and Johnny
Director:
Frederick de Cordova
Produced by:
Edward Small Productions, United Artists
Released By:
United Artists
MPAA Rating:
–
Not a remake of the 1934 Helen Morgan vehicle of the same title, Frankie and Johnny stars Elvis Presley as Johnny, a Mississippi gambler, and Beverly Hillbillies regular Donna Douglas as his girl friend Frankie. In keeping with the old ballad, the romance of Frankie and Johnny is threatened by the intervention of seductress Nellie Bly. Nellie brings Johnny luck at the gaming tables while Frankie sees red. Frankie and Johnny was written by onetime Marx Brothers contributor Nat Perrin and directed by future Tonight Show helmsman Fred de Cordova.