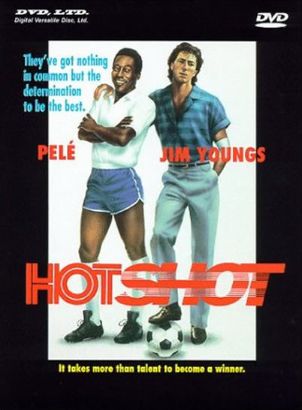 Movie:
Hot Shot
Director:
Rick King
Produced by:
International Film Marketing
Released By:
International Film Marketing
MPAA Rating:
PG
Jimmy is from a wealthy family and longs to be a professional soccer player in this plodding sports drama. His mother Georgia and father Nick are opposed, believing Jimmy should focus on other endeavors. After he fails in his tryout with the New York Rockers, Jimmy travels to Brazil to learn from the soccer superstar Santos. Jimmy wins a spot on the team with a chance to play in the proverbial "big game.