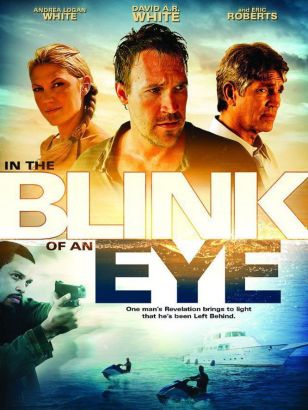 Movie:
In the Blink of an Eye
Director:
Michael Sinclair
Produced by:
–
Released By:
Pure Flix Entertainment
MPAA Rating:
–
A vacationing detective begins to suspect that the Biblical apocalypse is at hand after being forced to relive the day of the Rapture time and again. Detective David Ramsey and learns that the boat captain and his boss may have ties to the underworld. Suddenly, Detective Ramsay wakes up in a cold sweat. Initially determining that it was all just a dream, his relief turns to anxiety when the day begins playing out exactly as he had just envisioned it. What forces are dictating this strange occurrence, and what will happen if Detective Ramsay manages to solve the perplexing mystery before the cycle starts all over again?