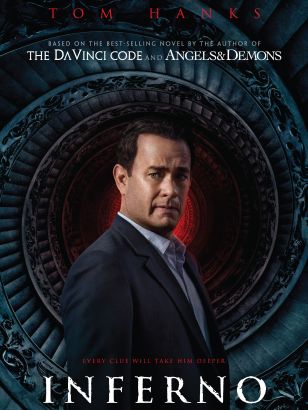 Movie:
Inferno
Director:
Ron Howard
Produced by:
Imagine Entertainment, L Star Capital
Released By:
Columbia Pictures, Sony Pictures Entertainment
MPAA Rating:
PG13
Tom Hanks reprises his role as Harvard symbologist Robert Langdon in director Ron Howard and screenwriter David Koepp's adaptation of the best-selling novel Inferno by Dan Brown. This time out, Langdon teams up with Dr. Sienna Brooks to unravel a mystery involving Dante's The Divine Comedy and stop a terrorist from unleashing a devastating biological weapon. Ben Foster and Irrfan Khan co-star.