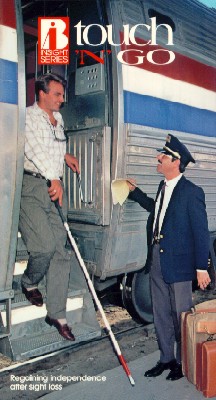 Movie:
Insight Series: Touch 'n' Go
Director:
–
Produced by:
Braille Institute of America, Columbia Pictures
Released By:
–
MPAA Rating:
–
Each episode of the Insight Series gives both parents and teachers of the blind valuable insight into the unique challenges of the disability, and offers techniques to ameliorate its negative impact. In this particular episode, the techniques used to navigate in the larger world are examined. Particular attention is placed on the use of public transportation. Efrem Zimbalist Jr. narrates.