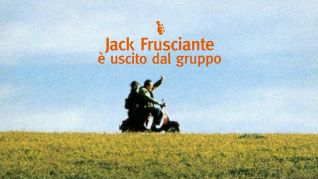 Movie:
Jack Frusciante E Uscito Dal Gruppo
Director:
Romano Cardarelli / Enza Negroni
Produced by:
Brothers Films, Medusa Produzione
Released By:
–
MPAA Rating:
–
Taken from a best-selling Italian novel that achieved cult status amongst the country's youth, Jack Frusciante Left the Band follows the typically tumultuous first-love of a young college boy attending university in Bologna. When not studying, bright, handsome Alex plays punk rock in a band with his rollicking chums until he falls in love with the introverted but sensitive Aidi. She cares for him too, but is afraid of commitment so that when things get too heavy she brushes him off by reminding him that she is slated to spend a year studying in the US. Alex consoles himself by spending time with the self-destructive Martino while Aidi glumly hangs out with her shallow girl friends. Time passes and eventually the young lovers reestablish communications. At last finding true closeness, their relationship is torn apart when Martino kills himself. It is only then that Alex is able to accept Aidi's impending departure.