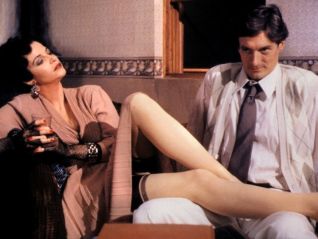 Movie:
Jours Tranquils a Clichy
Director:
Claude Chabrol
Produced by:
AZ Productions, Cinecittà, Cofimage 2, Direkt Film, Italfrance Films
Released By:
Pathé-Europa
MPAA Rating:
–
Henry Miller's novels were almost entirely autobiographical, and concerned not only his environment and friends, but also recorded his many sexual exploits – which he apparently viewed with something like spiritual awe. Despite his sexual obsessions, his novels are respected worldwide for their brilliant depictions of time and place, and have occasionally been made into movies. This 1990 film by Claude Chabrol makes a reportedly poor effort to bring the novel Quiet Days In Clichy to the screen, and transforms the seedy exploits of a penniless expatriate in Paris to the boyish pleasures of a couple of sweet-faced middle class lads who hang out in expensive whorehouses and go to cocktail parties with fashionable people.