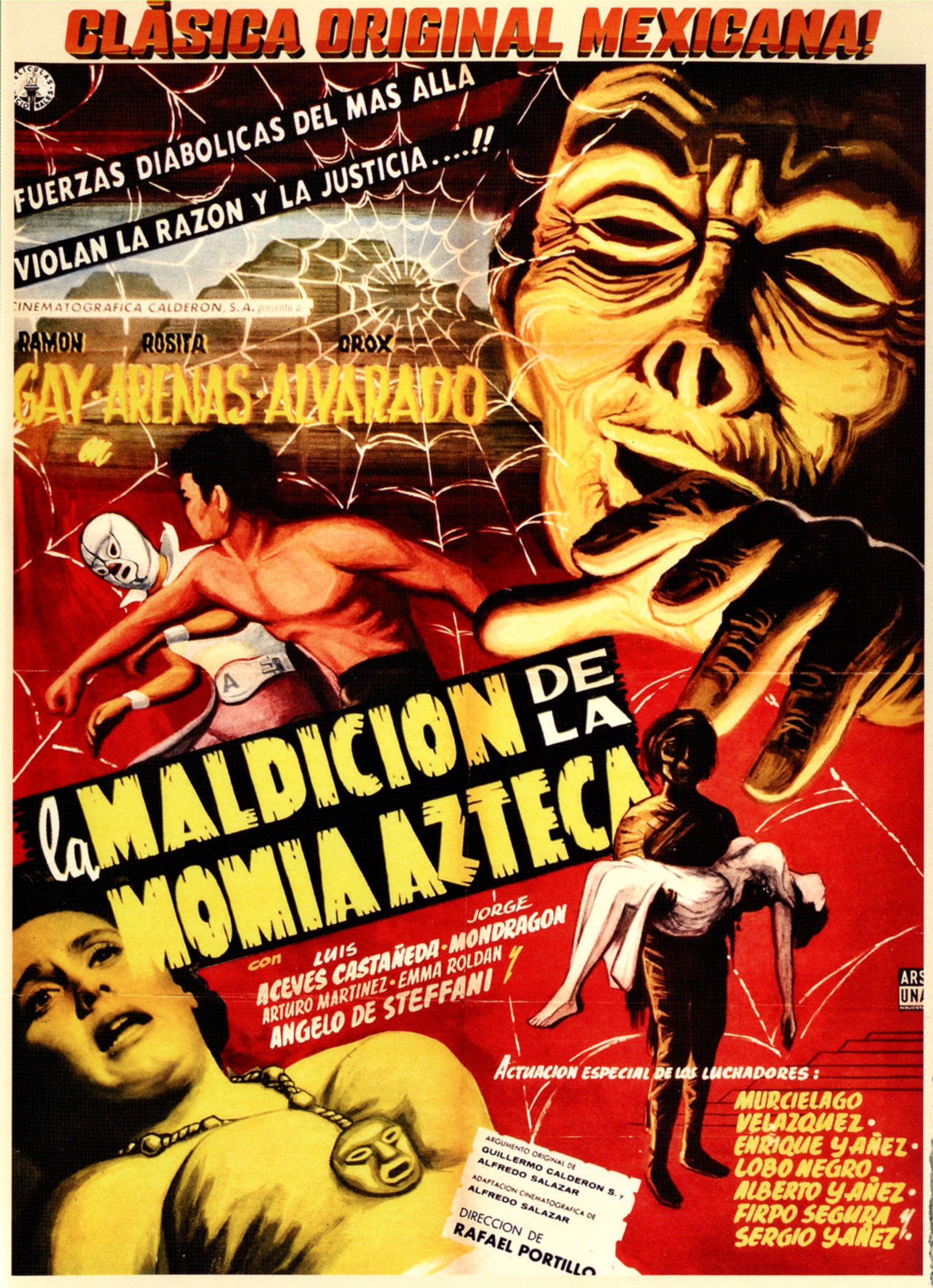 Movie:
La Maldicion de la Momia Azteca
Director:
Rafael Lopez Portillo
Produced by:
–
Released By:
–
MPAA Rating:
–
In this Mexican horror outing, the sequel to 1963's Aztec Mummy, wicked Dr. Krupp busts out of prison and conspires to purloin a sacred Aztec treasure from an old temple. He manages to stay free and reach the pyramid, but unfortunately, he doesn't realize that the treasure is being guarded by the fearsome Popoca, an ancient Aztec mummy. As soon as Popoca pops out of his tomb, he locks Krupp in a venomous snake-filled room.