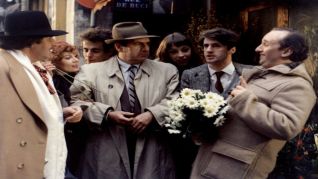 Movie:
La Nuit De Saint-Germain Des Pres
Director:
Bob Swaim
Produced by:
Filmologies, Oliane Productions, Peri Films
Released By:
–
MPAA Rating:
–
This French psychological detective drama owes much of its tone to Existentialism, even though that philosophy had its heyday at least a decade earlier. In the story, set in the 1950s, Nestor is a small-time private detective who is doing a small-time job, searching for some missing jewels. When the activities of a serial murderer cross his path and interrupt his search, he turns his efforts to tracking him down. The killer is the son of a local policeman and feels that he is somehow above the ordinary concerns of mere mortals: his murders are his way of proving this.