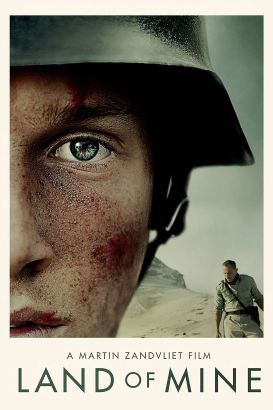 Movie:
Land of Mine
Director:
Martin Pieter Zandvliet
Produced by:
Amusement Park Film, Nordisk Film Production
Released By:
Sony Pictures Classics
MPAA Rating:
R
In the immediate aftermath of World War II, a group of young German soldiers held as prisoners of war are ordered to dig up and disarm all of the Nazi land mines remaining on the west coast of Denmark. A Danish sergeant watches over the effort as the untrained soldiers attempt to complete their extremely dangerous punishment. Martin Pieter Zandvliet wrote and directed this historical drama, which is based on true events.