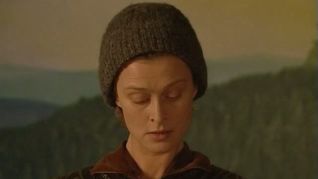 Movie:
Larmar och Gor Sig Till
Director:
Ingmar Bergman
Produced by:
Danish Radio-TV, Nordic Film & TV Fund, Norsk Rikskringkasting, RAI, SVT, YLE, Zweites Deutsches Fernsehen
Released By:
–
MPAA Rating:
–
Ingmar Bergman, at age 80, wrote and directed this Swedish TV movie based on his own family. The original Swedish title is a reference to Act V, Scene V of Macbeth. Divided into four parts and featuring a white-faced clown throughout, the drama begins in 1925 at Uppsala Psychiatric Hospital where middle-aged magician and inventor Carl Akerblom was institutionalized after the attempted murder of his attractive fiancee, Pauline Thibault. Intrigued by talking pictures, charismatic Carl, Professor Vogler, Pauline, and various actors set out on a tour, arriving in a remote provincial village to perform a play about a relationship between Schubert and Mizzi Veith. During a snowstorm, the dozen who make up the audience include Carl's stepmother and his half-sister. Conflicts and confrontations ensue. Ahlstedt portrayed Uncle Carl in previous pictures, and other past Bergman characters can also be spotted here. Shown in the Certain Regard section at the 1998 Cannes Film Festival.