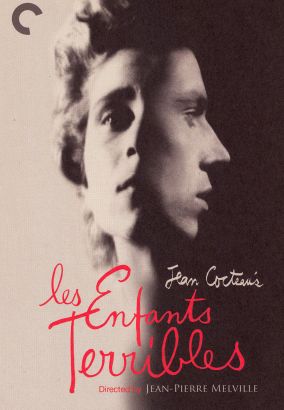 Movie:
Les Enfants Terribles
Director:
Jean-Pierre Melville
Produced by:
Franco London Films, Gaumont
Released By:
–
MPAA Rating:
–
Adapted by Jean Cocteau from his own novel and directed by Jean-Pierre Melville, Les Enfants Terribles is set in motion when a sensitive youth, Paul, is injured by a snowball flung by school bully Dargelos. The bully later reappears in the form of a young girl, Agathe, with whom Paul becomes infatuated. This arouses the displeasure of Paul's sister, Elisabeth, who also harbors a carnal desire for her brother. Elisabeth arranges to destroy Paul's romance, forcing Agathe to marry another. The sister gets her comeuppance in a perversely indirect fashion at the hands of the male bully Dargelos. This film was completed in 1952, but not released in the U.S. until 1975.