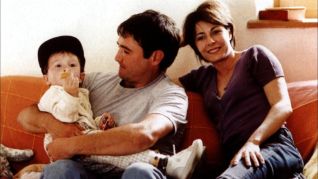 Movie:
Les Femmes… ou les Enfants d'Abord…
Director:
Manuel Poirier
Produced by:
ARP, Canal Plus, Esicma, France 2 Cinema, Salome SA
Released By:
ARP
MPAA Rating:
–
French filmmaker Manuel Poirier directs the comedy drama Femmes… ou les Enfants d'Abord…. Middle-aged Tom lives in Brittany with his wife, Sylvie, and their children. He leads a very tedious existence that may be headed toward a mid-life crisis or divorce. One day, his ex-girlfriend Virginie arrives with the news that he had fathered a child with her eight years ago. Needing a break to get herself together financially, she unloads the little girl on Tom.