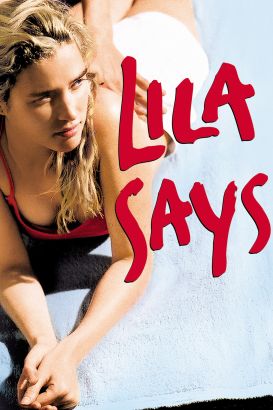 Movie:
Lila Says
Director:
Ziad Doueiri
Produced by:
2 Productions, 8 et 1, France 2 Cinema, Passion Pictures, Pyramide Productions, U.K. Film Council, Zeal
Released By:
Samuel Goldwyn Films
MPAA Rating:
NR
A self-styled bad girl leads a teenage boy down a frustrating path in this drama from France. Chimo Jarjoura is a 19-year-old student living in Marseilles. Chimo likes to write and has genuine talent, but he hasn't been able to break away from his friends Mouloud, Big Jo, and Bakary, who are more interested in petty crime than in building a future and are suspicious of Chimo's non-Muslim teachers. One day Chimo meets a 16-year-old girl named Lila, and is immediately smitten, especially when she makes it clear she's attracted to him. However, while Chimo falls head over heels for Lila, he soon discovers she's far more interested in talk than action, and that she isn't eager to limit her attentions to one man. Lila Says made its North American debut at the 2004 Toronto Film Festival.