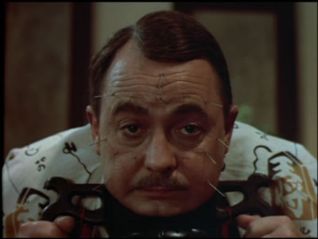 Movie:
Magnum, P.I.: Holmes Is Where the Heart Is
Director:
John Llewellyn Moxey
Produced by:
–
Released By:
–
MPAA Rating:
–
While dictating his memoirs, Higgins flashes back to 1976, the time of his last meeting with his old friend and fellow British secret agent David Worth. Unfortunately, David seems to have gone a bit balmy, and is now convinced that he is none other than Sherlock Holmes, on a mission to solve a murder. Humoring David along, Higgins agrees to act as his "Dr. Watson"–only to discover that the murder is all too real, and that he and David may be next on the hit list!