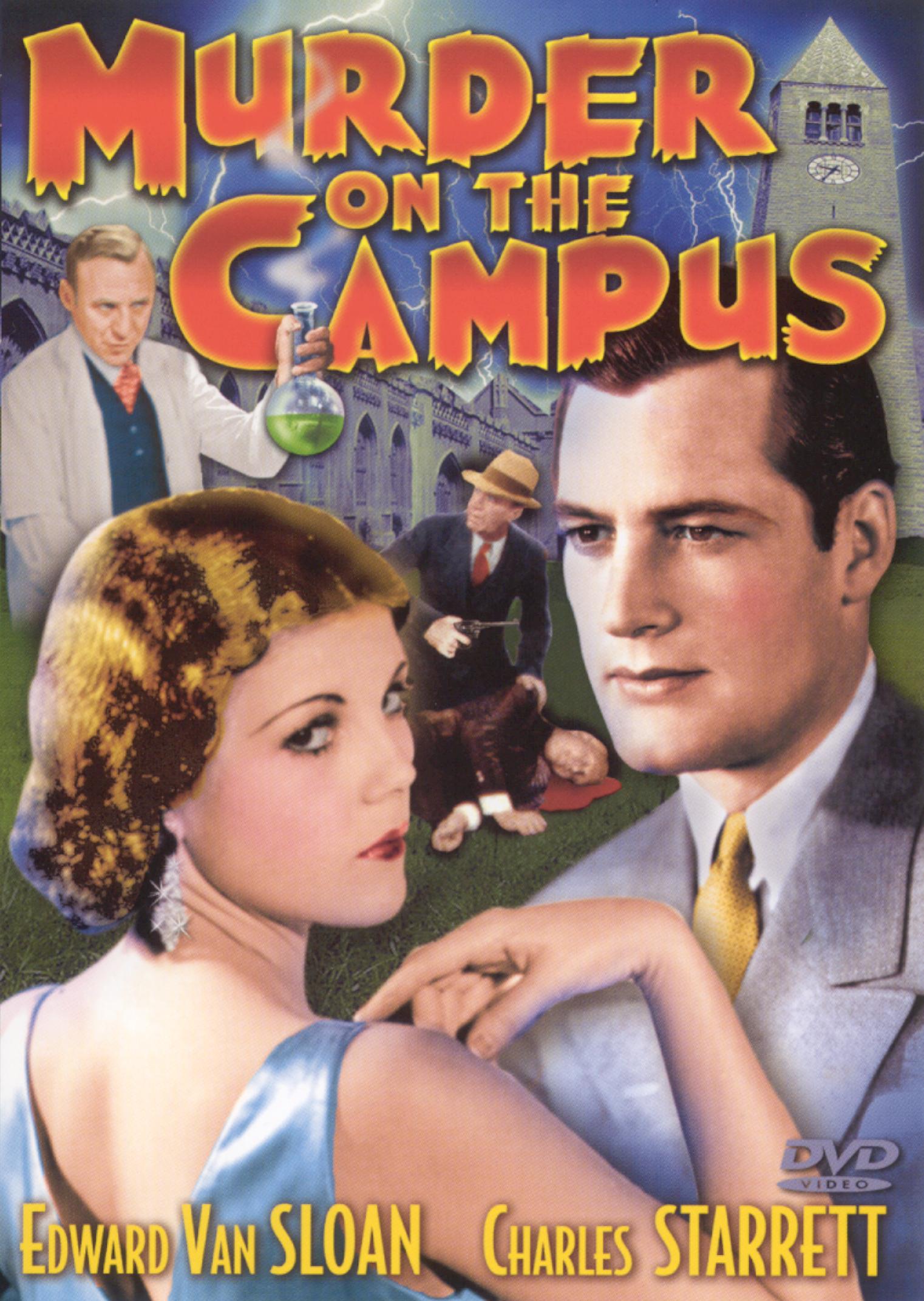 Movie:
Murder on the Campus
Director:
Richard Thorpe
Produced by:
Chesterfield Pictures Corporation
Released By:
State Right
MPAA Rating:
–
Two popular film genres were combined by low-budget Chestefield Films in 1934, and the result was Murder on the Campus. Hotshot reporter Bill Bartlett wants to get to the bottom of things when three murders are committed at a co-educational college. In the nastiest of the killings, a female victim is hung from the clapper of the campus' tower bell. Since Bartett's own sweetheart is implicated, he works twice as hard as usual to solve the mystery. It wouldn't be fair to reveal the ending, though it's worth noting that such highly suspicious characters as Edward Van Sloan and Dewey Robinson are lurking about during most of the picture.