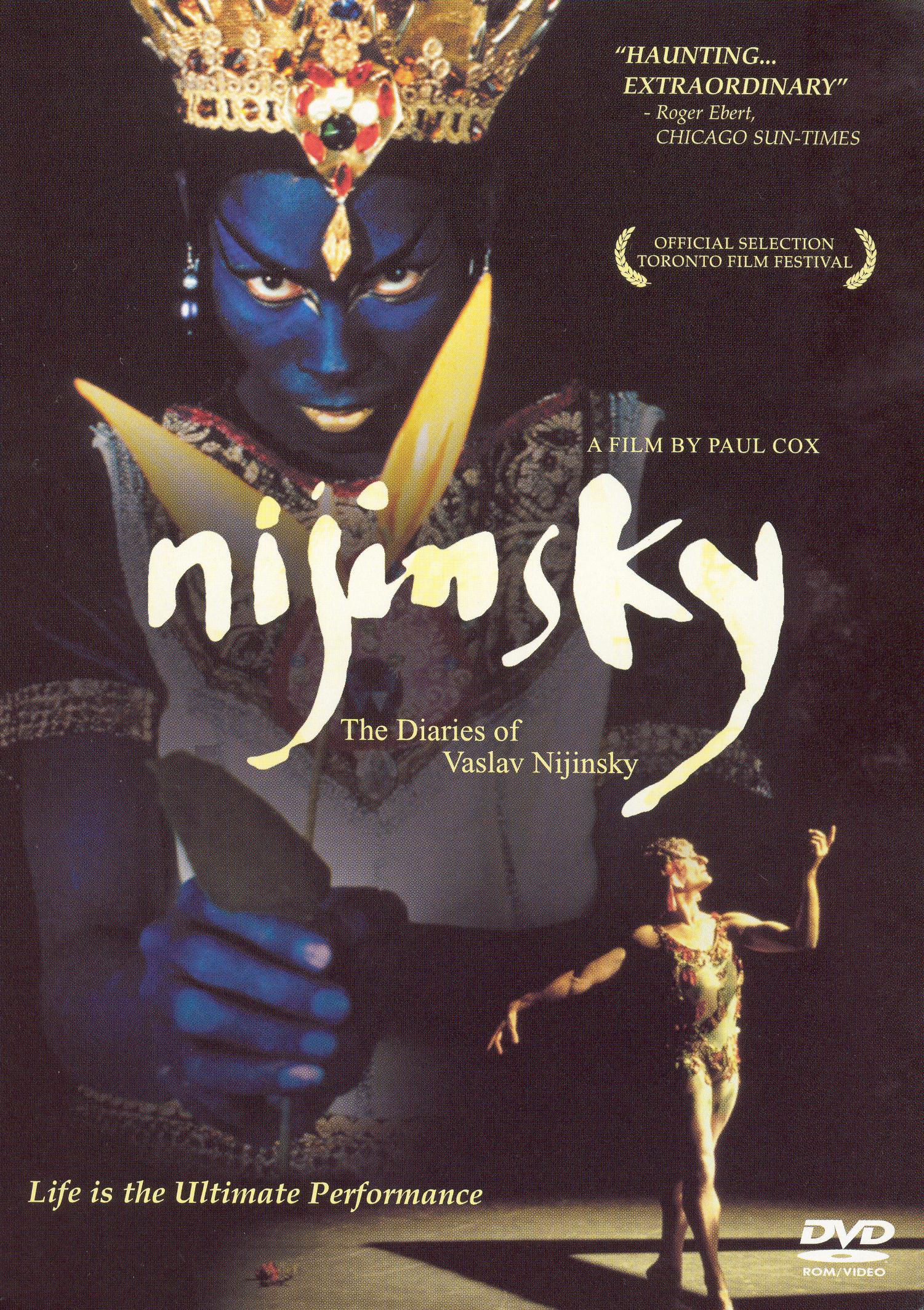 Movie:
Nijinsky: From the Diaries of Vaslav Nijinsky
Director:
Paul Cox
Produced by:
Illumination Films, Musicartsdance Films
Released By:
Wellspring Media
MPAA Rating:
–
For a brief span of several years, Vaslav Nijinsky was perhaps the brightest star in the history of classical dance. Making his professional debut in 1907, the Russian-born dancer first became the sensation of the Saint Petersburg Imperial Ballet, and then spread his fame worldwide when he became a dancer and choreographer with the Ballets Russes in Paris, working alongside the noted dance patron Sergei Diaghilev. Nijinsky's fame came not just from his technical skills as a dancer, but his bold and unrelenting desire to expand the boundaries of what could be expressed through the medium of ballet. However, while he blazed many trails, he was also a man driven by a mixture of anger, paranoia, and visions of his own greatness. His beliefs struck many as perilously close to madness, and in 1919, a few months after his final performance, Nijinsky was committed to a mental institution, where he would remain until his death in 1950. He kept a diary in which he wrote about his life and accomplishments as well as his philosophies, his personal demons, and his feelings about his own creative nature. Bowdlerized excerpts were first published in 1936, while the unexpurgated text finally saw the light of day in 1995. Filmmaker Paul Cox has long been fascinated by Nijinsky's writings, and his feature Nijinsky: From the Diaries of Vaslaw Nijinsky is a labor of love, in which Derek Jacobi reads from the dancer's journals, while a variety of images — some abstract, some re-creations of Nijinsky's dances, still others dramatizations of episodes from his life — appear onscreen to compliment or contrast the words he wrote to explain and express himself.