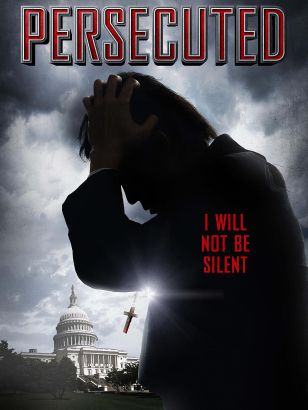 Movie:
Persecuted
Director:
Daniel Lusko
Produced by:
Millennium Entertainment, Number 1 Films
Released By:
Millennium Entertainment, One Media, LLC
MPAA Rating:
PG13
A popular evangelist races to clear his name after being framed for murder by a U.S. senator in this topical thriller from writer/director Daniel Lusko. The winds of religious reform are blowing through the United States, but influential preacher John Luther is the one man who stands in the way of progress. As a result, Lusko incurs the wrath of a sinister U.S. senator, who turns the pastor into a media pariah by kidnapping him and implicating him in the murder of a teenage girl. Meanwhile, Luther plots to expose those who are exploiting the innocent girl's death for profit, and learns that America's Christian community will soon face mass persecution. Dean Stockwell and Bruce Davidson co-star.