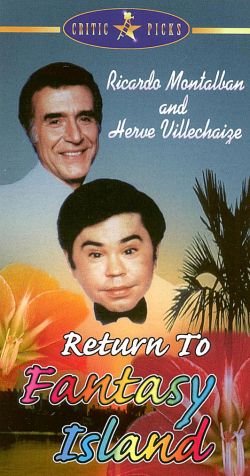 Movie:
Return to Fantasy Island
Director:
George McCowan
Produced by:
Spelling-Goldberg Productions
Released By:
–
MPAA Rating:
–
A sequel to the 1977 TV movie Fantasy Island, this film was originally titled Fantasy Island II and slated to air on November, 1977, but was instead re-christened and broadcast as the initial episode of the weekly Fantasy Island series. Once again, six people spend thousands upon thousands of dollars to fulfill their dreams on a lavish island resort overseen by the enigmatic Roarke and his dwarf assistant, Tattoo. This time, "de plane" arrives on the island with a passenger roster including Charles Fleming, who allegedly wants to restore the memory of his amnesiac wife, Janet, love-struck executive, Benson, and his bitchy boss, Margo Dean, whom Benson hopes to woo and win Taming of the Shrew style, and long-married couple Brian and Lucy Faber, who yearn to be reunited with the child they gave up for adoption years earlier. Return to Fantasy Island premiered January 20, 1978, on ABC.