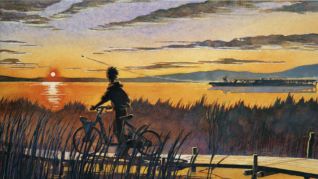 Movie:
Royal Space Force: Wings of Honneamise
Director:
Quint Lancaster / Hiroyuki Yamaga
Produced by:
–
Released By:
–
MPAA Rating:
–
One of the most acclaimed films in Japanese anime, The Winds of Honneamise tells the story of a group of would-be astronauts on a planet that is not Earth — but not unlike Earth. While an eager young pilot named Shilo dreams of making his nation's space program a success, his leaders are not sure of the project's viability, and shortages of money and technical know-how threaten to keep space flights on the ground. Will Shilo and his friends buck the odds and take their ship to other worlds?