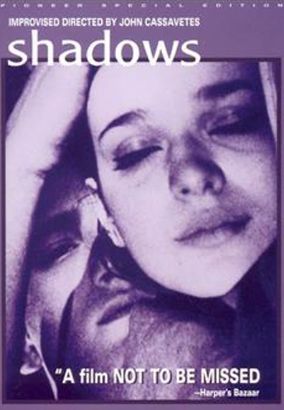 Movie:
Shadows
Director:
John Cassavetes
Produced by:
Lion International Films
Released By:
Lion International Films, Maurice McEndree-Pnico Paptakis
MPAA Rating:
PG
Shadows was John Cassavetes' first directorial effort. Like his later critically acclaimed films Faces and Husbands, Cassavetes fills the screen with probing, unflattering closeups. Unlike his other films, however, Shadows zips along at 87 minutes, avoiding the pitfall of putting the director's nonfans to sleep. The film is a straightforward account of a biracial romance. Light-skinned African-American Lelia Goldoni falls in love with a white man Anthony Ray, who spurns her when he meets the rest of her family. Far from subtle, Shadows benefits from the undisciplined energy of its direction and the excellence of its individual performances. Costing a scant $40,000, Shadows won the Critic's Award at the Cannes Film Festival and led to more expensive studio assignments for John Cassavetes.