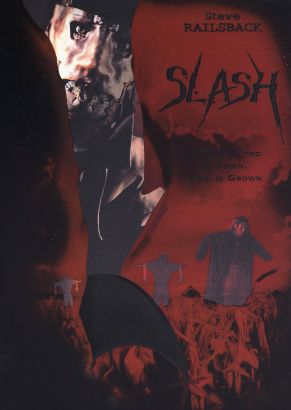 Movie:
Slash
Director:
Neal Sundström
Produced by:
New Africa Media Films
Released By:
First Look Home Entertainment, Wild Coast Releasing
MPAA Rating:
R
A horrifying family legend comes back to haunt the singer of a popular rock band teetering on the edge of super-stardom in this tale of terror from veteran genre director Neal Sundstrom. Life on the road isn't easy for Slash, a rock band whose big break seems to be forever looming just around the next bend. When death calls lead singer Joseph Macdonald back to his rural family homestead to bury a family member, the band takes a detour and heads into corn country. Unfortunately for the members of Slash, death isn't quite finished yet, and it's not long before a mysterious scarecrow who seems to take the band's name as inspiration begins picking off the band members one by one.