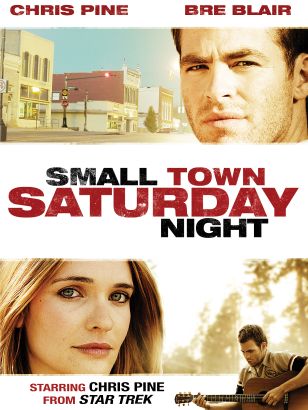 Movie:
Small Town Saturday Night
Director:
Ryan Craig
Produced by:
Heavy Lifting, Perfect Weekend
Released By:
–
MPAA Rating:
R
An aspiring country music star becomes torn between the woman he loves and his dreams of success in this drama from first time writer/director Ryan Craig. A talented singer/songwriter from a small town, Rhett is preparing to leave for Nashville when his girlfriend Samantha expresses doubts about their future together. When Rhett ponders ditching his music career in favor of staying with Samantha, his friends try to convince him that this may be sacrificing his one shot at fame for something that might not even last. Meanwhile, the decisions that both Rhett and Samantha make have a profound impact on the friends and family members who continue to support them no matter which path they choose.