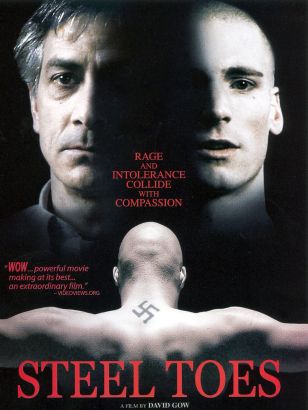 Movie:
Steel Toes
Director:
Mark Adam / David Gow
Produced by:
Galafilm, Monterrey Media
Released By:
Film Tonic
MPAA Rating:
R
Academy award nominee David Strathairn stars in co-directors David Gow and Mark Adam's fiery tale of a Jewish, court appointed lawyer assigned the task of defending a murderous neo-Nazi skinhead. David Dunkleman is a Jewish liberal humanist and a lawyer who works for the court system. Mike Downey is a fierce member of the Aryan brotherhood who stands accused of a brutal, racially motivated murder. Now, behind prison walls, these two disparate souls will clash in the ultimate struggle of ideology as Dunkleman boldly attempts top put his professional beliefs before his personal beliefs, and his client clings to the hate that now threatens to consume both men from the inside out .