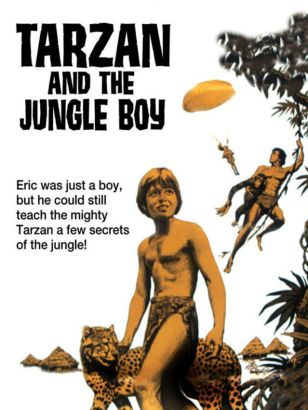 Movie:
Tarzan and the Jungle Boy
Director:
Robert Day / Robert Gordon
Produced by:
Paramount
Released By:
–
MPAA Rating:
G
As king of the jungle, Tarzan helps the female journalist Myrna look for a mysterious jungle boy. Eric has survived a plane crash which killed his father seven years earlier. To find the boy, the two team up to battle evil native Magambi and the usual jungle dangers. The party must travel into the wilds of Zagunda to save the boy, who for the last seven years has managed to get along just fine on his own in this predictable, routine jungle romp.