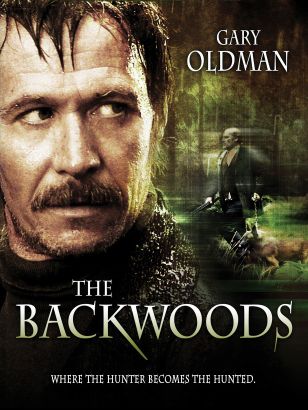 Movie:
The Backwoods
Director:
Koldo Serra
Produced by:
Castelao Productions, Divine Productions, Holy Cow, Monfort Producciones, Videntia Frames Productions
Released By:
Filmax International, Lionsgate (USA)
MPAA Rating:
R
First-time 31-year-old director Koldo Serra's thriller The Backwoods re-charts thematic territory covered, in years prior, by such well-worn classics as Deliverance and Southern Comfort, and such B-grade horror pictures as Savage Island. With their nuptials crumbling, a married couple from London in their early thirties, Norman and Lucy opt to take some time out with a sojourn to northern Spain's Basque region, in the Pyrenees. They arrive at a renovated farmhouse run by Paul and Isabel and are initially able to enjoy themselves, but the trip takes a decidedly ugly turn when Paul and Norman head out on a hunting expedition and discover a malformed, feral girl in a local cabin, apparently completely neglected. They transport her from the building in a sincere and honest attempt to help her, but only succeed in drawing forth the wrath of the savage and inbred local townspeople, who quake with rage at the thought of someone absconding with one of their own.